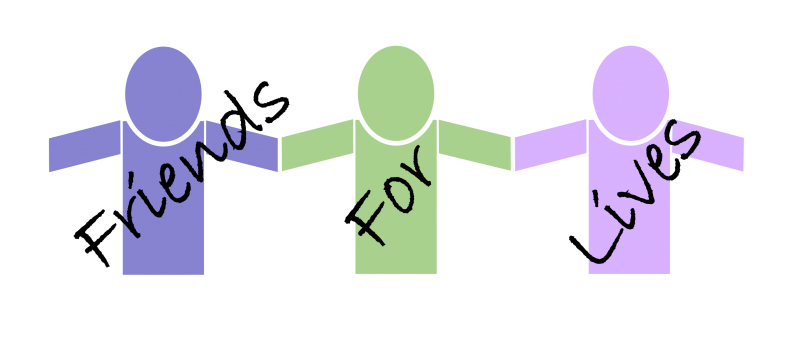 IF YOU FEEL THAT LIFE IS NOT WORTH LIVING and you are having thoughts of suicide, or you just need to talk...
HELP IS HERE...
We are here to help.  Please reach out to us at Friends For Lives...  
We promote a community approach to suicide intervention and provide 
free support for individuals who are in emotional pain and may be having thoughts of suicide
 . 
We offer an informal alternative to mainstream therapy services where those who refer themselves  or who are referred to us receive personalised Mental and Emotional Training and Life Coaching on a 'One to One 'basis.
This service is completely free of charge for all and clients can self refer or be referred from professional services. 
O
ur role is to help those in need consider alternative ways of dealing with their current levels of distress and help them move from a place of helplessness, fear and immediate danger, to a place of safety, hope, recovery and long term resilience. 
We provide face to face support through psycho-educational training, assessments, safety planning and monitoring services that keep individuals safe whilst they explore additional long term supports.  Many of those who have benefitted from our service have found that the learning experience with Friends For Lives was either supportive enough in itself to move them from a place of helplessness and exhaustion to a place of safety and new life energy,  or that it has strengthened and empowered them to engage in traditional therapies more effectively.
A learning experience with Friend For  Lives can prove transformational...
To reach out to us and  use our services, simply scroll down and complete the referral form below, we will then make contact to arrange an appointment. 
This is a free service and for more information you can call us on: 0333 011 5 121
(Please note, we are an ongoing support and intervention service 'not' secondary therapy or an emergency response team. Our office hours are from 10am to 3pm Monday to Friday.    For emergency services please call: 999)
How we work...
Friends For Lives specialise in suicide intervention.   The team is reinforced by a highly trained Suicide Prevention Specialist and we also provide additional supports and offer Suicide First Aid Training to a wider community.  We provide one to one support for anyone experiencing thoughts of suicide, and we also offer group training at our Friends For Lives Training Centre in Southend.  In our lovely calm therapy rooms we offer safe, welcoming, non-judgemental and completely confidential spaces outside of typical public health and social care services. The people we support are invited to share their thoughts and feelings with highly trained professionals who truly care and who are comfortable talking about suicide.  Our clients feel safe to talk about every aspect of their life and their feelings without the worry of over-intervention.  Giving someone the opportunity to talk about suicide is often all that is needed to take them from a place of isolation and danger to a place of support and safety.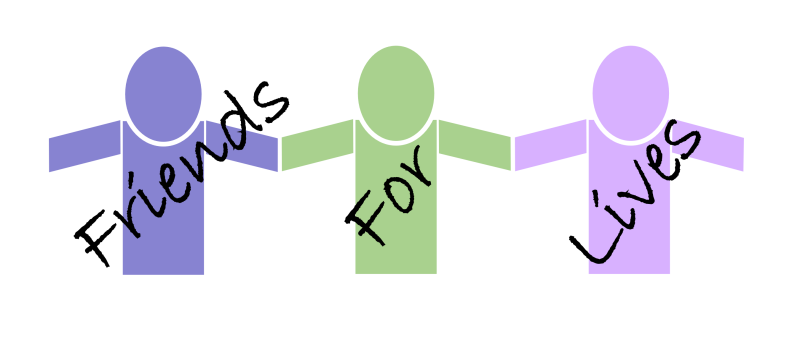 Reach out to us...
AND GET THE HELP YOU NEED WHEN YOU NEED IT MOST...
To access our 'free' service, clients can be referred by a GP or Mental Health Service, or can self refer. Those  wishing to use our service should use the form below.  This form should also be used by Professional Services who wish to refer a client/patient to our service...
We are located at:  Suite 8 & 8A, Prittlewell House, 30 East St, Southend-on-Sea, SS2 6LH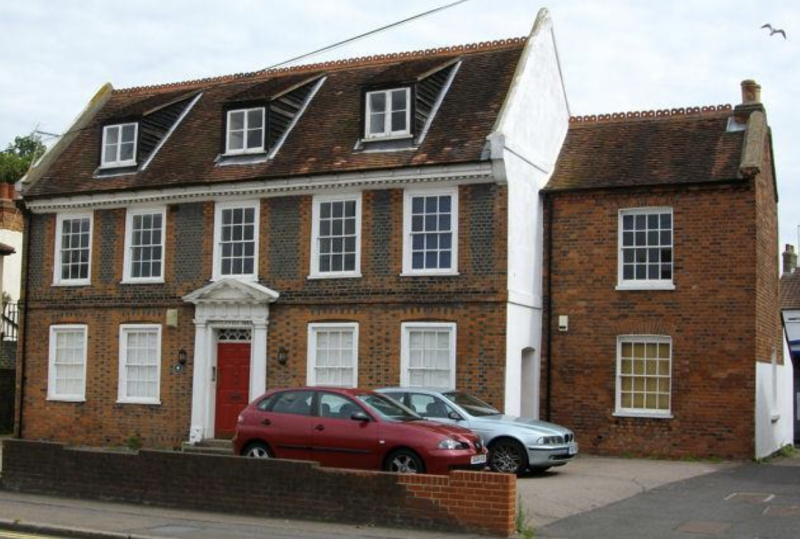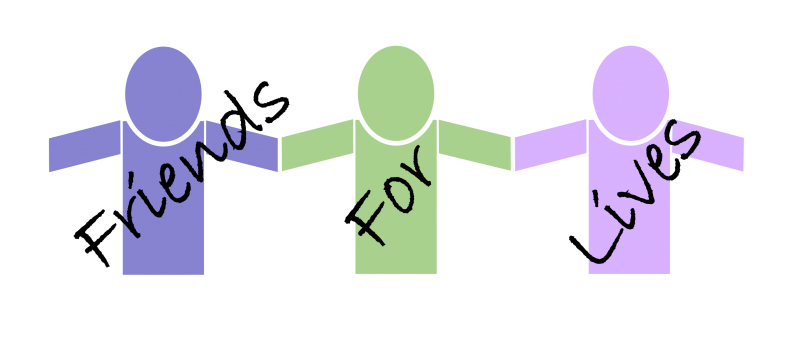 Friends for Lives are An Established 'Not For Profit' Community Interest company.
Friends For Lives C.I.C
Company Registration Number 13769531.
Email: info@friendsforlives.com
We are located at: Friends For Lives, Suite 8 & 8A, Prittlewell House, 30 East St, Southend-on-Sea, SS2 6LH
Friends For Lives has been supported by the following organisations...
Donations...
Helping us, help others...
Friends for Lives is a "not for profit" Community Interest Company.
We do not charge clients for using our program  and our support is provided free of charge.
To be able to continue to provide this service we need to apply for funding from caring and supportive organisations some of which are listed above, and we also need to reach out and ask for donations from whomever can afford to help us.
We appreciate anything you can do.... 
Volunteer

 your services...
Friends For Lives provides full training for those wishing to help us in the work that we do. 
Our Support & Training Centre is  located at: 
Suite 8 Prittlewell House, 30 East St, Southend-on-Sea, SS2 6LH
Our supporters...